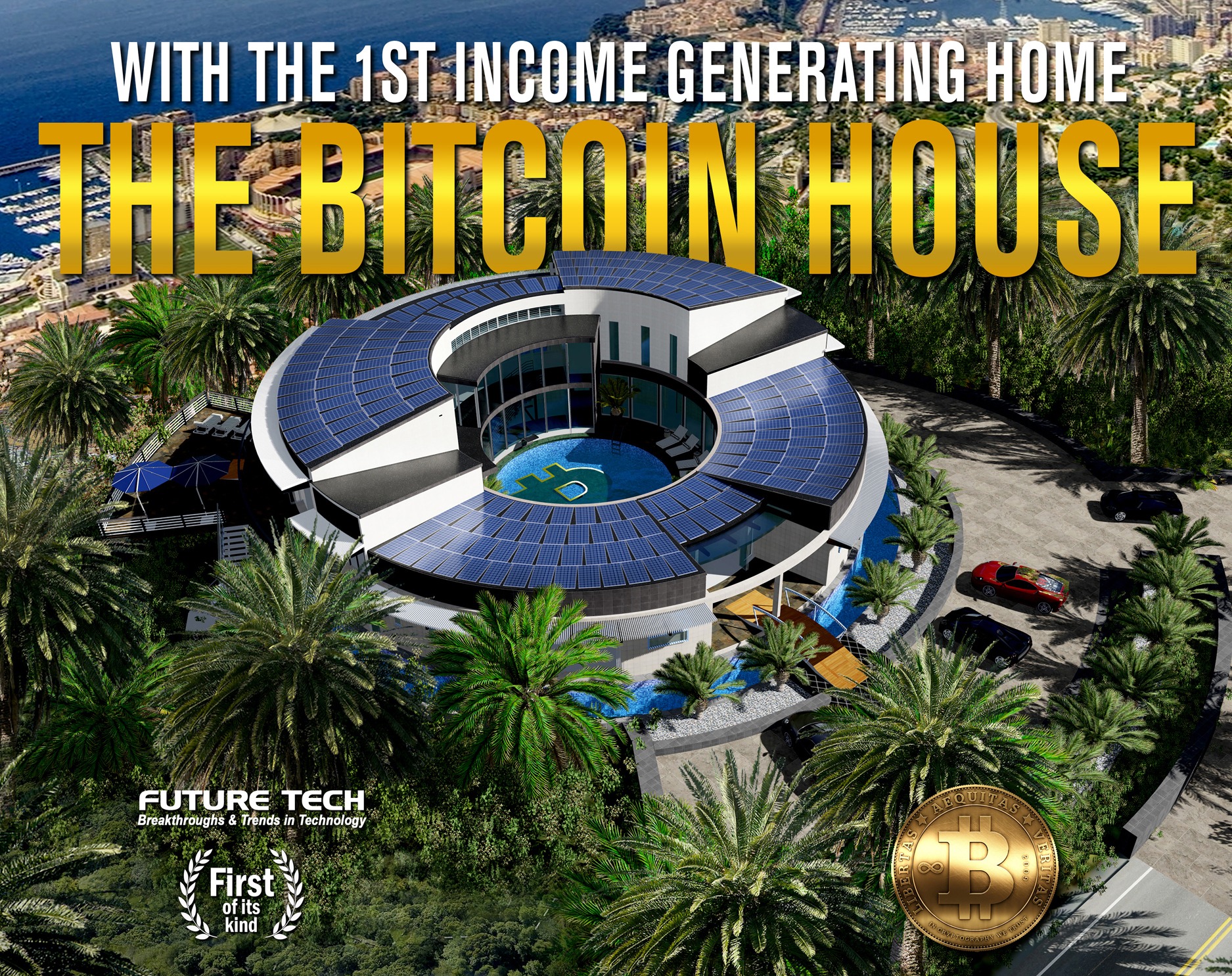 NextGen to give makeover to the Real Estate Industry with the release of the Bitcoin House


PHOENIX ( PRWeb.com ) OCTOBER 29, 2018
NextGen unveils the First SELF-PAYING Home Mortgage to the World, with the release of the Bitcoin Home, styling in a Crypto-Crib! There is a paradigm shift coming to home ownership with the First Self-Paying Home.

Mr. DZahr, CEO of Next Generation Living Homes, states; "We are in an age of technology enlightenment. So far, we've been looking at home purchases from the bottom up, asking ourselves: Can I afford this home? Now, can we start looking from the top down, asking instead: What can I have, if I have a self-paying home?" What we have here is both Innovating and creating Real value!

Bitcoin House Aerial view – NextGen Unveils the 1st SELF-PAYING Home Mortgage to the World pt 1-3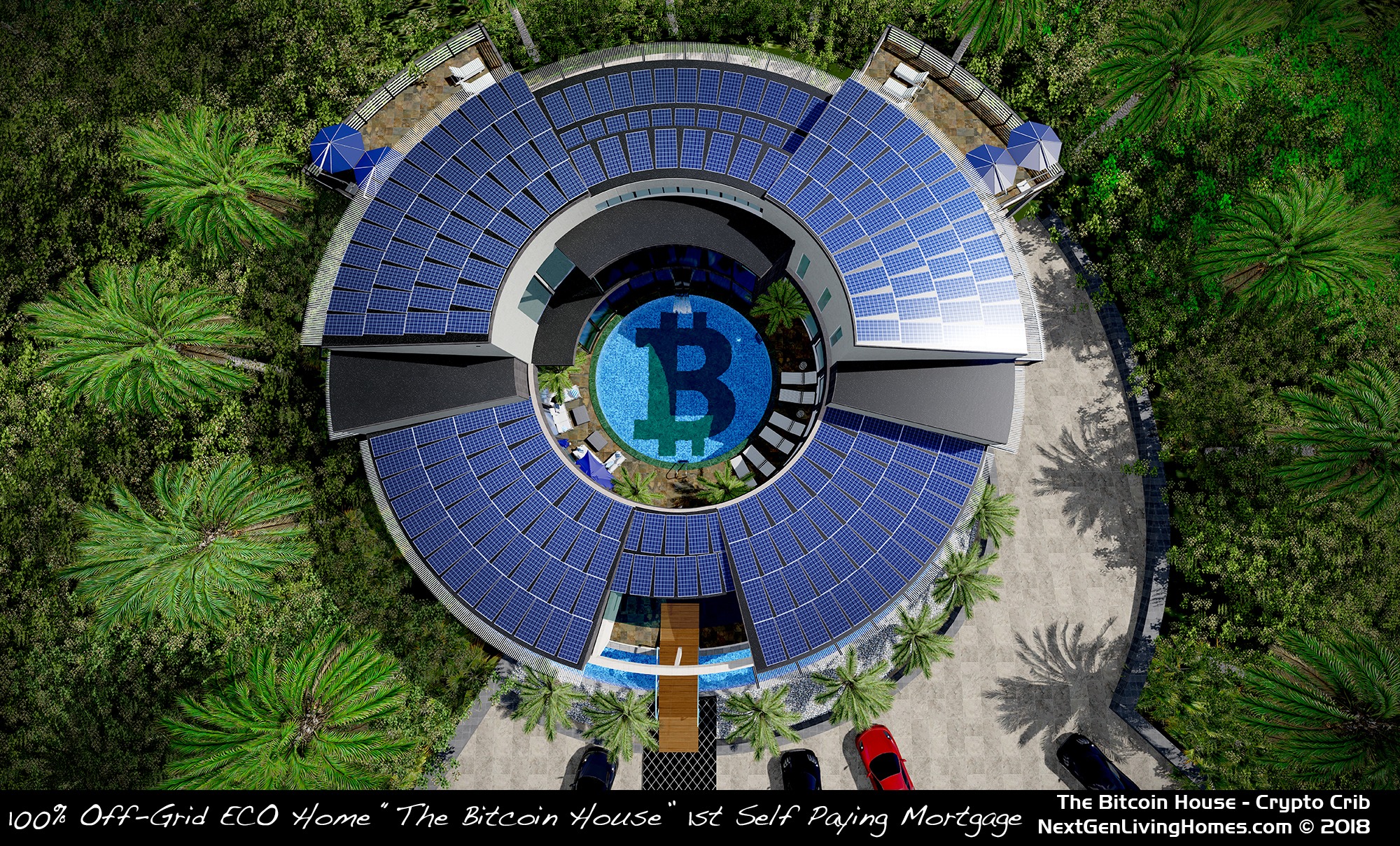 Today the Bitcoin home can deliver a whopping $500,000 revenue stream monthly. This income can pay back your mortgage or simply you get paid to enjoy life in a luxurious technology mansion without the worries of working for a living. Think of a 40-50 year mortgage–now you can instead pay-off your multimillion dollar home in 5-10 years, based on the value of Bitcoin. Now your home works for You, so you can enjoy LIFE as it should be!
NextGen has now brought to life what they've conceptualized over the past 9 years-the firm belief that life needs to be changed for all home buyers. With the introduction of cryptocurrencies, and especially Bitcoin, the world is changing globally. Bitcoin is a decentralized cryptocurrency that has a fixed cap of $21M Bitcoins, making its value based on a limited circulation of coins, and to maintain all the transaction processing worldwide, Bitcoin miners do this very well. NextGen has taken this banking entity, and rather than borrowing money from a bank, the Bitcoin mining rig included in the purchase of the home becomes your own bank, earning Bitcoin transaction processing fees worldwide. These earnings are based on specialized mining computers that can generate substantial revenue with NextGen's 40-foot mining container.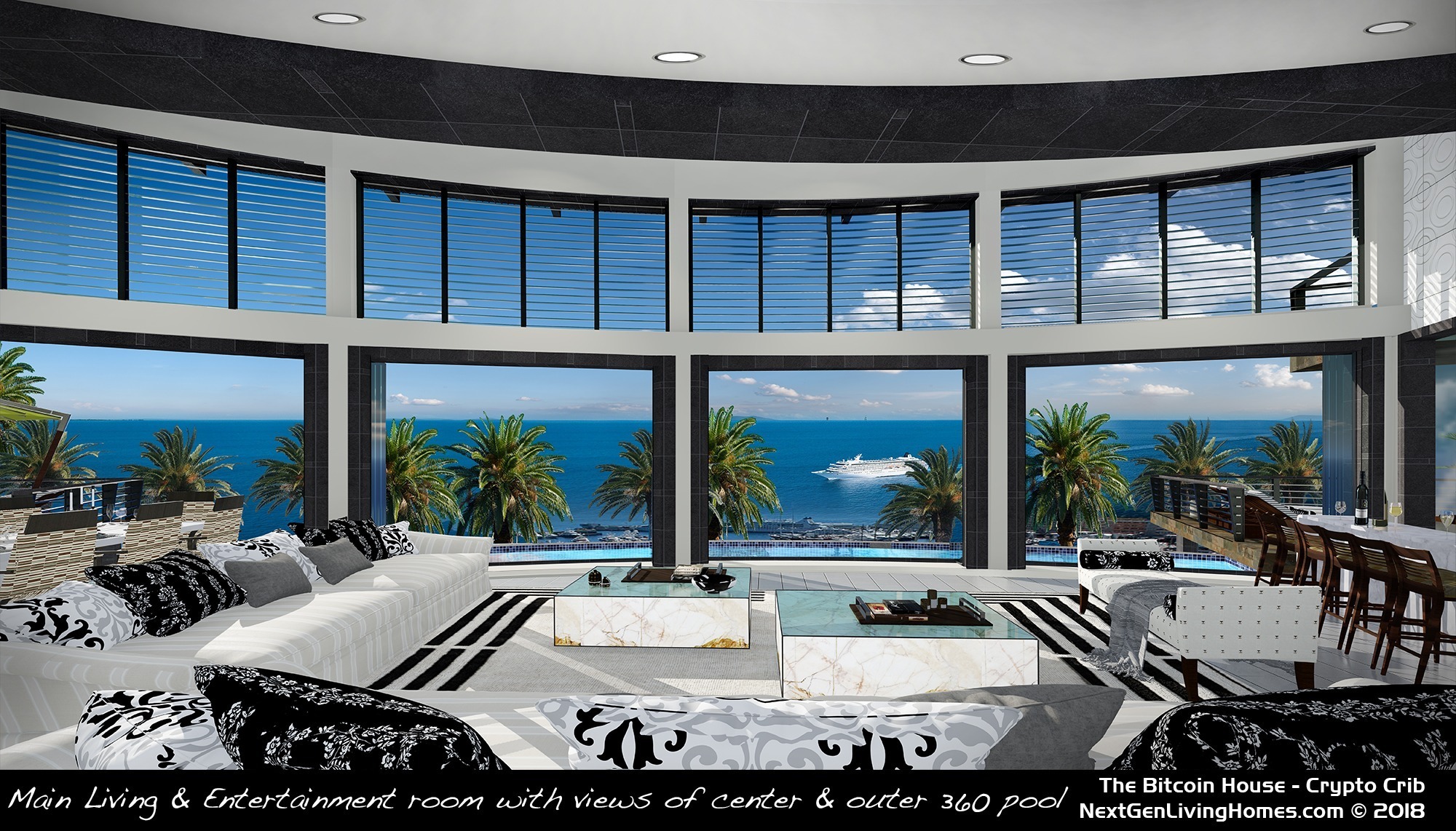 NextGen has also considered that the cost of electric energy  has and is growing every year around the world, ranging from .10 cents to .45 cents per kWh, and that many cities in the USA are also worried about the massive power usage by such Bitcoin mining facilities. NextGen is currently pursuing and is in negotiation with a new technology company that offers 100% off-grid solution at a .01 cent per kWh cost. The technology generator is covered for rebates and incentives in both solar and wind turbines that have no emissions, no noise, no toxic fuels and, best of all, can be hidden from sight not to disrupt any HOA or city rules. The 100% off-Grid Technology can generate anywhere from 1 MegaWatt to 100 MegaWatts of electricity, enough for a small city. Click Here for more info.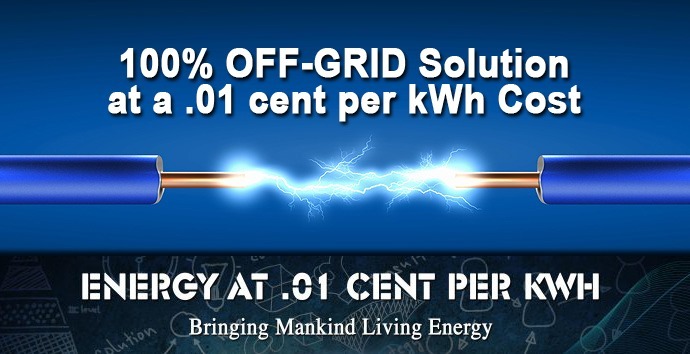 The NextGen Bitcoin house brings a paradigm shift to the real estate industry also by creating new valuations on comps for homes. Does your home generate an income? If it does, its valuation has changed dramatically! Our Bitcoin House has an added valuation to all our blockchain homes by earning $6M to $12M per year–above and beyond the comp value. No other home in the world can deliver this value proposition in home purchasing. Not only are you buying a home, but you're getting an income with it.
In summary, NextGen Homes' Flagship Home –the Bitcoin House–is at last what a home should be—a sanctuary for your well-being and peace of mind.
https://bitcoinhouse.tumblr.com

The First SELF-PAYING Home Mortgage to the World.
---
CONTACT INFO FOR:
Next Generation Living Homes
Architectural Design Services
JP DZahr; CEO-Founder
QUICK CONTACT FORM
---
Forward–looking Statements
This press release contains forward–looking statements. The words or phrases "would be," "will allow," "intends to," "will likely result," "are expected to," "will continue," "is anticipated," "estimate," "project," or similar expressions are intended to identify "forward–looking statements." All information set forth in this press release, except historical and factual information, represents forward–looking statements. This includes all statements about the Company's plans, beliefs, estimates and expectations. These statements are based on current estimates and projections, which involve certain risks and uncertainties that could cause actual results to differ materially from those in the forward-looking statements. These risks and uncertainties include issues related to: rapidly changing technology and evolving standards in the crypto mining industry; the ability to obtain sufficient funding to continue operations, maintain adequate cash flow and execute its business strategy; volatility in the Bitcoin market; and other factors set forth in the Company's most recent press releases and printed materials. Readers are cautioned not to place undue reliance on these forward–looking statements, which reflect management's analysis only as of the date hereof. The Company undertakes no obligation to publicly revise these forward–looking statements to reflect events or circumstances that arise after the date hereof. Readers should carefully review the risks and uncertainties described in our web site and documents that the Company releases from time to time via our Web site, Email Newsletters and printed brochures.