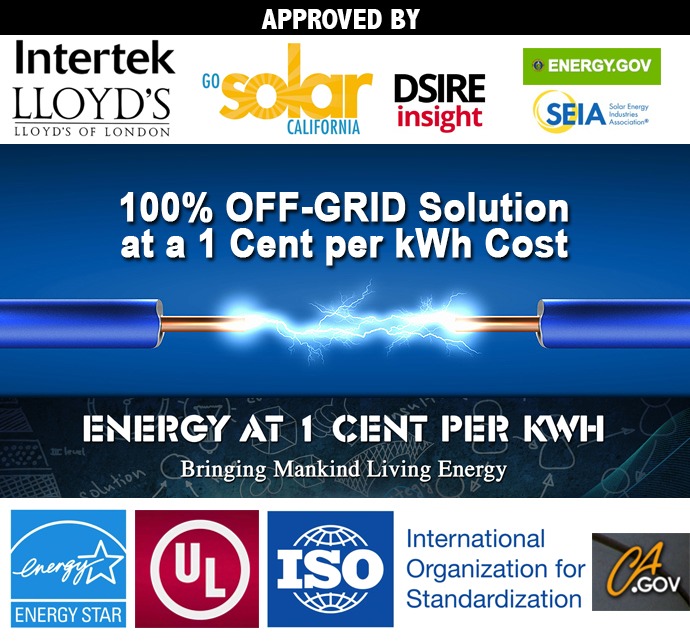 First of it's Kind – Future Technology Today!
SIGN-UP for a Presentation on the
Advanced Proprietary ElectroMagnetic Energy Generator Technology
If you received an email INVITATION from us then you are on the short list of 1st movers to see this Technology. Don't waste a moment and sign up for our ZOOM Demo presentation before your competition gets in first. NextGen is the Global Master Distributor of the Electro Magnetic high performance generators. This New Technology offers 100% off-grid solutions at a 1 cent per kWh cost. The EM generators are approved for U.S. government incentives and rebates. The EM generators have no emissions, no noise, and uses no gas or diesel fuels. The 100% off-Grid Green Energy Technology can be configured for large power stations anywhere in the World from 1 Megawatt to 1 Gigawatts of electricity for any commercial needs. AFTER Filling out our form below and submitting the form you will be presented with a download link to our NDA agreement via email and as well on the success Page. Please fill out the NDA and return it to us signed using Adobe Acrobat. Instructions will be provided on how to sign the NDA. Once we have received your signed NDA we can schedule an online demo at your earliest convenience. 
For group Zoom presentations within the same company only 1 NDA needs to be signed by a senior executive in a company. The executive can invite several people within the company, however each person needs to sign up here for the Demo Request. If you want to invite outside vendors or senior electrical engineers not within your company, please instruct them to submit their info here for a Demo Request and to sign an NDA for their own company that they represent.
After filling out this Demo Request please check your email for a downloadable NDA pdf doc from contact (at) nextgenlivinghomes.com, the email is automatically sent upon your submission, if you don't see this email then check your spam folder and WHITE List the email address so we can send you the time schedules available for this online Demo via Zoom. Thank you.
INTRODUCING The 1 Cent Per kWh Solution from 1 Megawatts to 1000 Megawatts
PLEASE Note: If you are uploading any PDF docs that are 10 Megabytes or more STAY on the Page until the files have been uploaded after you click SUBMIT. Upload speed for these PDF docs will depend on your own Internet connection speed. Estimated uploads can be from 30 seconds to 2 minutes with any files attached.