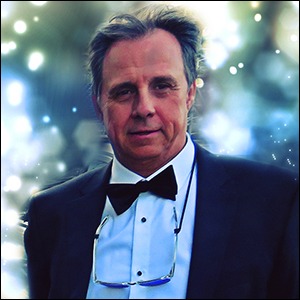 Next Generation Living Homes CEO JP DZahr grew up in Seattle, Washington. While enjoying a career at Microsoft and then at Boeing, JP was offered an opportunity to move to San Diego as one of the department heads for a Banking technology startup firm in 1999, creating banking portals for 90% of all banks in the USA. Later, following the steps of his father, a reputable architect who designed luxury homes, modern monorails and transportation systems under government funding by President Nixon, by 2015, JP decided to start designing luxury homes himself, which he was interested in at an early age, when he was just a draftsman. He wanted to have the best architects on his team that could follow his vision.
After the introduction of Bitcoin in 2009 as a decentralized cryptocurrency, JP was able to envision how this cryptocurrency could change the way we live today. After 3 years of analysis and with his background in the banking and mortgage industry, he realized that Bitcoin could become the answer to the established but antiquated mortgage system. He then introduced the The First Income Generating Homes in the World, thereby introducing the Bitcoin Mortgage.
Just like VISA and Mastercard came to the world to offer a credit solution, Bitcoin opened the door for using computers and robotics to enable technology to work 24/7, 365 days a year, and rather than being in debt with a traditional mortgage, homeowners can now generate an income for the mortgage and have more freedom to enjoy life.
After six years of luxury Home designs, JP designed the first Bitcoin home that utilizes Bitcoin mining as a mortgage payment system. More details about the Bitcoin Houses can be seen here. With the Bitcoin mining operation, it is estimated that a homeowners could be mortgage free in 3 to 10 years rather than 30 to 40 years. It is unheard of that a conventional mortgage can offer anything even close to this to homeowners, unlike the Bitcoin houses.
While today we can only offer the Bitcoin Mortgages with the ultra high-end luxury homes, JP believes this technology will eventually enable most homeowners in the next 10-15 years to be debt free and have a home that pays them to live there!
FOR MORE INFO CONTACT US HERE
PRESS RELEASE – BREAKING NEWS: NextGen Announces The One Year Bitcoin House Home Mortgage Payoff With Its Income Generating Blockchain Mortgage