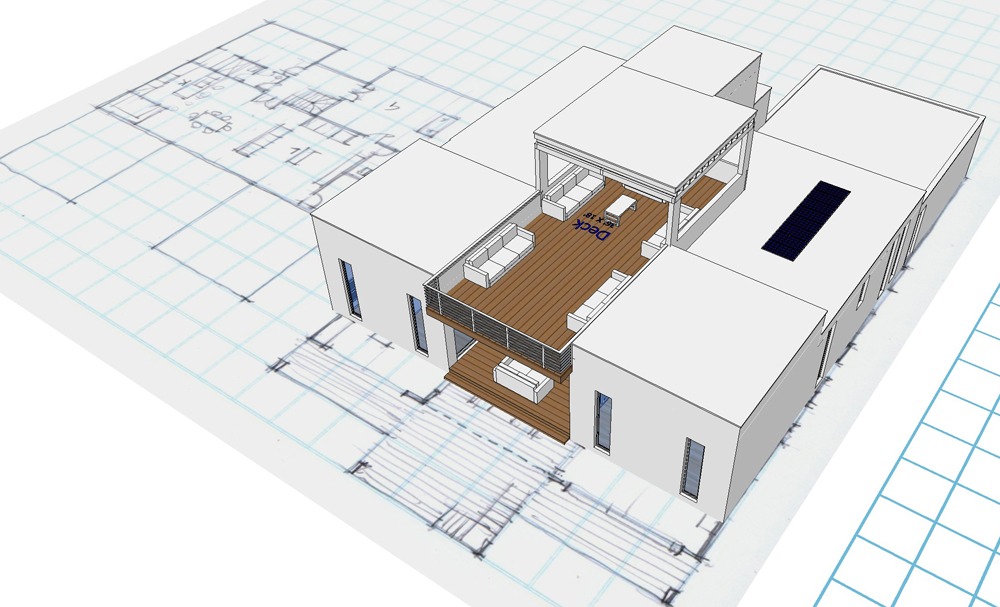 About Us
Next Generation Living Homes – Steel Frame Homes
We'd love to tell you that Next Generation Living Homes has been in this business for 20-30 years, but we can't. And that's really good, because most such businesses keep building the same houses that seem to be out of reach for the average hard-working person. We can however tell you that our core people have been in Corporate America with 40 years of Project Management experience in many industries: from Solar Panels, Aviation and Aerospace Defense, Technology, and even Nuclear Plants.
Additionally our two International Architects have been hand picked because of their vast experience with complex and amazing Architectural Design vision and capabilities. They've worked in steel framing design and have finished projects that are completed around the world. Our two Architects currently have their own branding and feel they want to keep their companies separate from our brand, this way we can focus on our vision as Next Generation Living Homes.  However, we are more than happy to disclose their incredible backgrounds here.
"Our US based independent Architect has over 27 years multi-faceted design experience with many outstanding building design projects across the USA from New York to Seattle to Phoenix to Los Angeles. Since 2008 he has been providing Architectural Design and Concept Development for custom Architectural Design projects throughout the UAE in Dubai and Abu Dhabi and have commissioned designs in India, Africa, Pakistan, Indonesia, Oman, Kuwait, KSA, and in 2017 he has new Architectural projects in UAE, Majorca Spain, and Puerto Rico!"
"Our Australian independent Architect has over 25 years of experience. in steel frame design and runs a company that specializes in modular design.  He currently has design projects that go all around the world. He's a visionary that brings a solid international background that complements our brand at Next Generation Living Homes. He's worked with us for the past 3 years and is our go to Architect that we commissioned for all our first stage Architectural Designs and unique video level by level peel back presentations."
So we're very diverse, but share one single minded vision, and that's to help people live the American Dream of owning a Real Home, built of Steel Framing, a home that lasts pretty much a lifetime, if not longer. We're also helping 55+ communities phase out these older double-wide and single-wide box homes on wheels and improve the quality of life with a better and larger floor plan at less money per sq. ft. than the going rate of a new double-wide mobile home. Our ultimate goal is to help create self sustaining households and communities with balanced and harmonious environment that supports and delivers highest quality of life for any life stage.
Sometimes the building industry is confusing, so here are a few terms that are used for these homes. These are Steel Frame homes that are manufactured or prefabricated at the factory and assembled on your property.
The technology in home building has changed dramatically in the past 20 years. Today we have computers that we use to design floor plans and even 3D models of your home. We take these plans and create a frame cad design of your custom designed home and at a steel milling factory we build all the framing pieces to exact specifications almost like LEGO blocks but of course made of steel. While the steel mill is forming all the steel frames we on site pouring the concrete foundation and getting it ready for the steel frame, plumbing and sewer. The steel frame milling takes about a week to produce at the factory then we ship it all out to the property and assemble the steel frames with just nuts and bolts onto the concrete base. If we build a basement we add another week to the timeline. There are no more hammers and no more nails and of course there is no wasted wood materials driving up your costs. And we can build the entire steel frame home in 24-48 hrs.
The next step is your custom exterior finish, custom interior and all your appliances. This custom work is finished in as little as 2-3 weeks after delivery.
We hire all the contractors involved in finishing your home. All the contractors are fully licensed and bonded. We can even get you all the construction architectural blue prints for submission for your building permits completely Turn-Key for you. Visit our complete FAQ Link here.  All you need to do is move in and you don't need to wait 6 months or a year. Our project process is built on delivering your home as soon as possible, usually within 1-3 months depending on the size of the project.
SO HERE'S THE STEP BY STEP PROCESS:
1) Tells us what size home you want CLICK HERE
2) Get your Floor Plan designed for a Steel Framed Home CLICK HERE
3) Then sit back and we'll design everything to your specifications and give you a price quote for a full finished Steel Framed House on your property.
4) When you are ready to purchase we take a deposit and start your project.
It's completely TURN-KEY we project manage every step of the process and you get your finished new steel framed home in 1-3 months.
prefab homes
prefabricated homes
prefab
prefabricated houses
prefab houses
modern prefab homes
prebuilt homes
prefab house
prefabricated
pre built homes
small prefab homes
prefab buildings
prefabricated buildings
prefab home
prefab home kits
manufactured homes
manufactured homes
mobile home manufacturers
manufactured home
manufactured homes
what is a manufactured home
manufactured homes
pre manufactured homes
manufactured homes floor plans
manufactured housing
small manufactured homes
manufactured homes
manufactured houses
modular home manufacturers
best manufactured homes
triple wide manufactured homes
metal homes
metal houses
metal house
metal home kits
metal house plans
metal house kits
metal frame homes
metal homes floor plans
metal home
metal home plans
metal homes kits
metal home floor plans
metal house floor plans
home metal
prefab metal homes