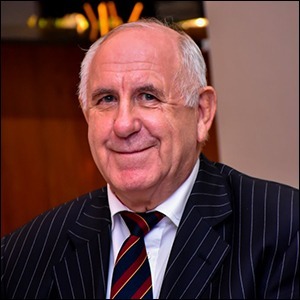 Theo Williams is our Senior Advisor & Project Manager in Durban, South Africa
Theo Williams, a seasoned "greenfield operation" manager, stands at the forefront of the fastest growing trends in route to market within the FMCG sector. He has spent the last 8 years preaching an industry shift that should move from own sales force operation to outsourcing and adopting a third-party sales partnership.
A calculated risk taker with a deep sales and marketing industry knowledge that enjoys a challenge. Throughout his 14-year service in the industry Theo has built a reputation for disruptive innovation strategies including new product development and business models of partnership in sales.
His RTM model has proved to be most cost effective, efficient and has been adopted by many operations in Nigeria.
Embracing the core values of innovation, integrity, growth, and respect, Theo has awarded the prestigious prize of top 16 "Bulls" by the Nigeria Stock Exchange and the Business Day News Paper. Through team effort they have been awarded the prizes of the fastest growing brand in Africa, most innovative brand "Big Cola"
Theo an ex-military officer holds a number of qualifications from Hon Doctorate Business Strategy Business Administration, Marketing and Sales and a registered International Business consultant.

FOR MORE INFO CONTACT US HERE
PRESS RELEASE – BREAKING NEWS: NextGen Announces The One Year Bitcoin House Home Mortgage Payoff With Its Income Generating Blockchain Mortgage