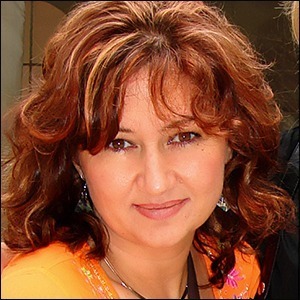 Marieta Darrah is Project Manager in Bulgaria and the West Coast U.S.A. Markets
Ms. Darrah is an experienced business professional with 10 years of expertise from administrative support to upper management level, including VP of Administration.
Ms. Darrah began her professional managerial experience right after earning her Master's degree from Cyril and Methodius University in Bulgaria, when she was hired to head the department of foreign delegates and contractors at the NPP Kozlodui, Bulgaria as a multilingual specialist, overseeing the strategic development and execution of the company's corporate plan on an international level. Her direct participation into the day-to-day operations and ensuring the delivery of the company's award-winning services have earned her a reputation for excellence as a leader and problem solver.
Ms. Darrah worked in a variety of leadership positions as an innovative partner to senior leadership teams in facilitating cultural transformations to attract, retain and develop human capital creating a diverse organization. As a project-manager for Hub Max Media, Health Finders Hub, Fortunebiz and Poly MVA Health Club, she has led, consulted and trained on product and service development, network infrastructure, career development and conflict resolution.
Ms. Darrah was the chief consultant for the Marketing research and development of over 575 topic categories in the Law industry for LawInfo.com, a California company which is ranked in the top 10 in the world.
As VP of Administration at SEES, a solar lead generation company, Ms. Darrah oversaw the executive and design groups, consisting of 15 employees and reviewed and authorized all marketing and development pieces prior to their release. She was a liaison between employees and executives.
As a chief research technologist at iScanMyFood, she compiled and verified data on over 3,000 food chemical additives used in the U.S. food production. This data was then released through a scan-capable iPhone app to identify ingredients on food labels, thereby providing instant information from the database within the app. The app was introduced and recognized by Michelle Obama's "America's Move to Raise a Healthier Generation of Kids." She is currently a Creative Director and online Business Strategist for AZ Publishing.