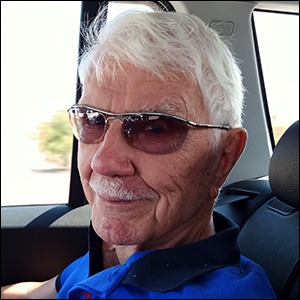 Jerry Graves is our Senior Advisor/Project Manager in Phoenix, AZ. Mr. Graves earned his industrial engineering degree from the University of Oklahoma. Shortly after his graduation he enlisted in the U.S. Army and enrolled in officers candidate school. He graduated as a 2nd lieutenant and finished his tour as a 1st Lt.Mr. Graves then became employed by Boeing Aero-Space Division in the Industrial Engineering Department.
He was rapidly promoted to engineering manager because of his amenability and innovative ideas he could see the need to build the worlds larges oven to facilitate the rapid growth on the wing line. He was assigned this project as his personal assignment. Because of this advancement millions of Dollars were saved and the bottle neck was opened. This news spread thru all divisions of the Boeing industry and his story was published in the Boeing Corporate Magazine. Another one of his ingenious ideas was used and is still used on all Boeing Planes manufactured today.Mr. Graves resigned from this company for further his leading ideas in sales engineering and marketing.
He further studied and received an associate degree in sales strategy and market development from Manhattan College.He then became employed by an International Engineering Company as a divisional sales manager. Due to his innovative ideas and motivation the company grew very rapidly and Mr. Graves was promoted to V-P of sales.
He was then acknowledged in a very prestigious Book Marques "Who's who in America" for his outstanding accomplishments.He then started his own company in Bellevue, Washington and in three short years he had opened eight offices in the U.S. He sold this company for a substantial profit.Mr. Graves was then asked by the President of China to come on a fact finding committee that had been selected by a very elite group. Many trips was taken to China to promote international trade. Mr. Graves is very motivated investigating new ideas in advanced technologies. The next populace for generating colossal incomes is from alternate energy sources.