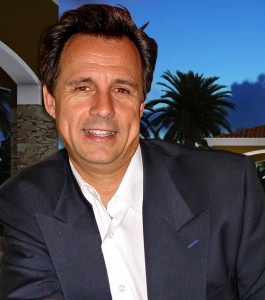 JP DZahr Chief Project Manager, Phoenix, AZ
Mr. DZahr comes from a family line of renowned architects, namely his father who got him into architectural drafting before the age of computers. His father was appointed by President Richard Nixon in 1968 to 1970 to develop a mass transit above ground railing system in Seattle valued at over $1 billion dollars. The project was slated as a 50/50 cost split with federally funded while the other 50% would come for the State of Washington increased tax revenue. After completing his monorail designs the state voted not to increase taxes. Today, Mr. DZahr has come full circle to using modern day advanced architectural concept design & 3D rendering illustrations to launch his dream home series and timeshare concepts. As the Chief Project Manager for Next Generation Living Homes, Mr. DZahr has a vast expertise in the Technology industry and has worked for companies like: Kodak, Microsoft, Boeing, Combio (Banking IT), Lawinfo and SEES Solar. He has owned and run a successful real estate property rental company for Super Bowl Accommodations in Houston and San Diego, publishes REAL INVESTOR NEWS, and has marketed real estate projects for other business owners in San Diego and Phoenix. Mr. DZahr sees modular steel frame homes as the immediate, quick and affordable solution in building development. His interest in steel frame modular homes is also the culmination of years of research, direct involvement, and interest in sustainability. This type of homes have a higher return on investment based on lower costs and faster building process. Mr. DZahr believes that "With the steel modular homes turn-key solution, custom-building your dream home is what everyone should expect at an affordable price without downsizing." Today Next Generation Living Homes has project managers in San Diego, CA, Phoenix, AZ and Houston, TX.
Agustin Prieto Project Manager in Mexico
Agustin Prieto is an Engineer at VF Corporation (Imagewear), studied at Universidad Iberoamericana Campus Laguna and resides in Torreón, Coahuila, Mexico. Agustin Prieto is an enthusiast about different areas of life: engineering, health, economy and natural medicine. 17 years of experience in the textile industry. Cutting, Sewing, Laundry, Finishing. Have worked with Jeans, Casual pants and Dress Shirt Products. Actually working for Vf Company www.vfc.com a global company leader in clothing industry, brands like Nautica, The North Face, Lee, Wrangler, Jansport, Timberland, Horace Small, Red Kap, Bulwark, etc. Also has 15 years of experience in natural medicine, helping more than 500 people treating different diseases like cancer, diabetes, migraine, etc. Using medicinal plants and healthy habits. He has a radio program of 15 min each week and his webpage www.plantasdevida.com contains videos, articles and is a great source of information. Lately has gained experience in cryptocurrencies, gold and silver investments, he believes in free economy, and teaches people about being free of debt.
Vince Carter Project Manager Houston TX
Vince Carter Project Manager; Is a successful businessman with a background as a Former Executive Director, Operational Management, was Regional Director of Flight Operation for Continental Express. He's a Certified Industrial Technology Teacher in "Principal of Manufacturing" and is a member of the Association of Texas Professional Educators Member (APTE). Mr. Carter has been involved in the real estate industry from 2003-2005 where he was a consultant in sales and marketing for Super Bowl Accommodations in Houston, Texas and ran Guest House Accommodations. Mr. Carter also coaches football at Cypress independent school.